Akua Needle Applicators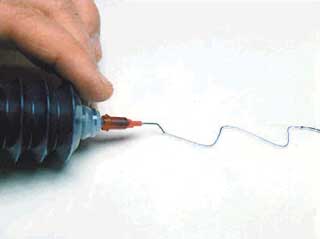 Needle Applicators are ideal for drawing fine lines onto
monotype plates
with
Akua-Kolor Monotype Block Printing Ink
. Stainless steel flow-through needles will not rust or clog and withstand repeated use. Needle is bent at an angle for ease of drawing. Small bellows bottle fits comfortably into the palm of your hand. The Needle Applicator will produce a fine line similar to a Rapidograph Pen.
Item #
51432
Ideal for drawing fine lines onto monotype plates.
5, 1oz bellows bottles
5 needle tips

very fine
fine
medium
wide
very wide

5 stems
5 caps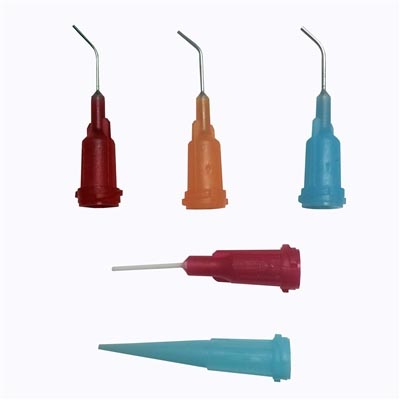 Item #51470:
Akua Liquid Pigment Palette:
This Palette is ideal for school or private studio use.
For best results
Akua Liquid Pigment
should be dispensed into an ink palette.
The ink will not dry out for very long periods of time in the palette and is easily accessible for brush work or brayering.
Features two large mixing areas which can be used for brayering and 24 deep pigment wells.
Top tray contains four extra large deep mixing wells. (16 1/2" L x 11" W x 1" H)
References